Director's Message

You are here:
Director's Message *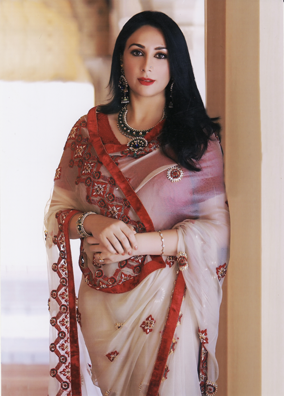 At Maharaja Sawai Bhawani Singh School, it is my endeavour to give students an enriched environment right up to the senior secondary level so that we may watch with pride the children we nurture become self confident, responsible young citizens with a clear sense of duty towards others. We are dedicated to promoting education that moves beyond the boundaries of a conventional classroom to include practical, hands on learning and critical thinking to demonstrate to the learners the relevance of each subject.
We continue to strive for excellence to invest in our students strength through experience, leadership through opportunity, self discipline, respect, and the life skills to make choices that lead to good citizenship, service to the community and lasting happiness.
Princess Diya Kumari
Director
Notice Board
1st December -
Open House (Classes I-V & XI)
:---------------:
2nd December -
CBSE Group Mathematical Olympiad (Classes IX-XI)
:---------------:
7th December -
Field Visit to Dance Academy (Classes VIII & IX)
:---------------:
8th December -
Field Visit to Dance Academy (Classes X & XI)
:---------------:
10th December -
Field Visit to Wafer factory (Classes IV and V A,C)
:---------------:
11th December -
Field visit to Wafer factory (Classes V B & VI)
:---------------:
13th December -
SOF (IMO) Exam
:---------------:
21st December -
School Fete
:---------------:
Imp. Note :
:---------------:
School timings
from 15-01-2013 are as follows:
Bubbles : 9:30 AM to 1:00 PM
Classes I-III : 8:55 AM to 1:40 PM
Classes IV-XI : 8:55 AM to 2:15 PM
:---------------:
Imp. Date :
:---------------:
16th February -
Problem Solving Assessment (PSA)(Classes IX & XI)
:---------------:
© 2015 Maharaja Sawai Bhawani Singh School, Jaipur | design & Powered By MS Technosoft